WHAT IS THE BEST VIRTUAL PHONE NUMBER
A virtual phone number, also called as direct access or inward dialing number is a telephone number without a directly connected telephone line.
Virtual numbers can be used to setup a phone system without any technical knowledge. Virtual phone numbers are ideal for recording voice messages and share the same number with other people.
Usually, such numbers are programmed to forward incoming calls to other telephone, chosen by the client, VoIP, fixed, or mobile.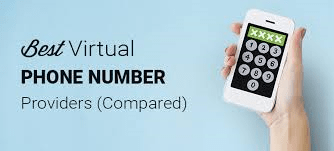 Following is a handpicked list of Top Virtual Phone Number with their popular features and website links. The list contains both open source (free) and commercial (paid) software. They are including EASIIO.COM, Grasshopper, Phone.com,Nextiva etc.
转载
---