What equipment does the call center system consist of?
The call center uses easy-to-understand explanations, which is the department where the enterprise uses the multi-function telephone to communicate with external consultants! Generally in enterprises, such incidents are handled by the customer service department! Call center system is the collective name of software and hardware equipment composed of multifunctional telephones and adapted software systems.
The general call center is composed of hardware and software. The hardware part mainly includes CTI server, IVR/IFR server, database/application server, voice switch, board card, industrial computer, etc. The software part mainly includes call center CTI middleware, call center application software (such as: customer service system, government affairs system, marketing system, customer management system, order processing system), etc.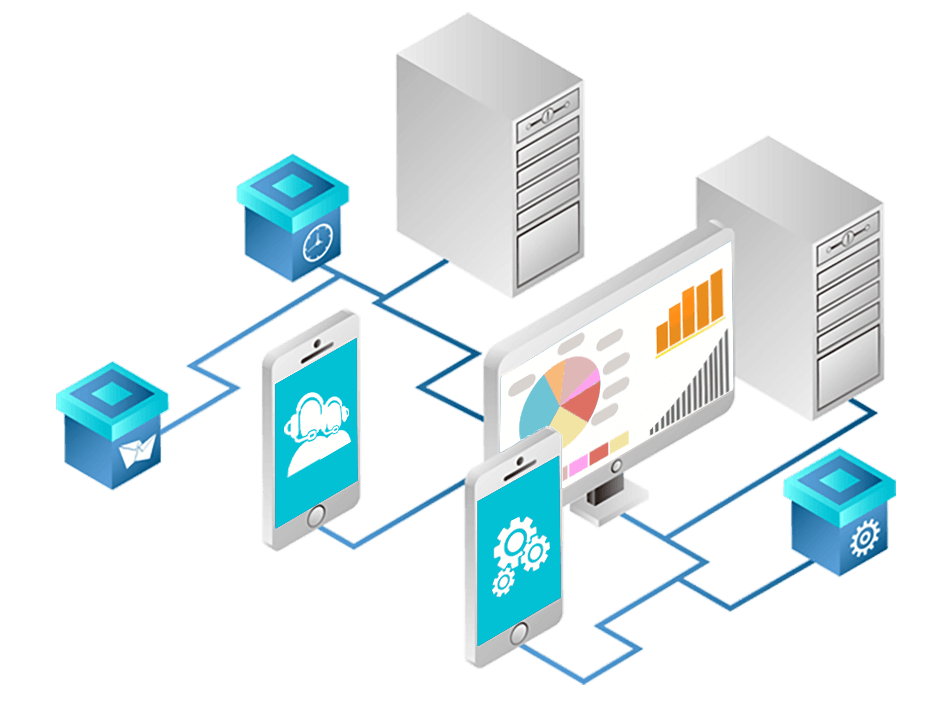 Physical line layer: digital E1 relay, analog relay, VOIP relay, etc. provided by telecommunications, China Mobile, China Unicom and third-party operators, integrated with Internet (WeChat, website, short message, email, etc.) multimedia access, customers are based on their own Choose the corresponding access method for the actual situation.
Physical hardware layer: According to the project scale, network architecture, investment size and scalability, etc., select the corresponding hardware access equipment, such as voice switches, voice cards, soft switches, etc.
Call center middleware: The middleware provides interface methods such as Web Service, HTTP and ActiveX controls, which facilitate the rapid and flexible invocation of the call center business system.
Call center business system: Contains a full range of function modules of the call center system, integrating CRM customer management, product management, inventory management, order and logistics management functional modules into one, and facilitates seamless connection with other business systems such as ERP, OA, and websites . We can also provide customized development services according to customer needs.
At present, people are becoming more and more familiar with call centers, and many companies are beginning to realize the role of call centers for enterprises, but they really don't know where to start if they really want to put a call center system on their own enterprises. As a high-quality provider of contact center and unified communications solutions specializing in the research and development of call center systems, we are very willing to popularize call center knowledge for everyone and contribute our strength to the development of Chinese enterprises.
---