How can a customer service call center department be more efficient
by Easiio team- Happy customer is our focus
In recent years, the focus of enterprise competition for the market has gradually move from the quality and the price of products to customer service quality. As a professional customer service call center, how can operators improve the service for customers? Here are four key points we recommend:
Professional training system support
Professional customer service call center has a special training team to help staff reach professional level and continue improve their performance and customer service efficiency. Good training give employee confident and reduce the stress level of the frontline staff. By sharing experience of good call center staff, the level of service for the whole team can improve quickly.
Customer-first service standards
Customer first is sincere for the sake of customers. If customers feel the sincerity of customer service, it is more likely for them to have secondary purchase behavior. Similarly, if customers do not trust, not only affect efficiency, but also affect the credibility of the business. It could cause immeasurable losses for the business.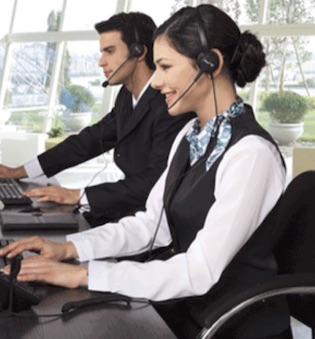 Comprehensive business quality management control
In the customer service call center interactive service, customer service quality of service always affects customer satisfaction, therefore, professional customer service call center will be fully managed to control the quality of business. Easiio call center is a Cloud base call center with many effective business quality management tools including call statistics and call reports to show performance of each member. With CRM integration, performance can also be tracked by CRM systems such as SalesForce and Hubspot. It can greatly improve performance of a call center team. Since Easiio call center is a SaaS service, it is easy to setup and work very well for a distributed work force in today such as Covid-19 situation.
Experienced management team
Only experienced management team can ensure the quality of customer service on-site service, professional management personnel, can quickly lead the team to adapt to a variety of business, to provide enterprises with professional and comprehensive high-quality services. Easiio call center provide the management team with quality tool to easily manage call center team.
Using above four key points with the help of cloud base call center SaaS service such as Easiio call center, we can easily improve our customer service call center through the integration of resources, reduce costs, at the same time stimulate each employee's service efficiency and service quality.
---